Engineering
·
Multiple locations
·
Hybrid
Firmware Engineer
We're now looking for an Firmware Engineer. Could you be the next adventurer to join our team?
We usually respond within three days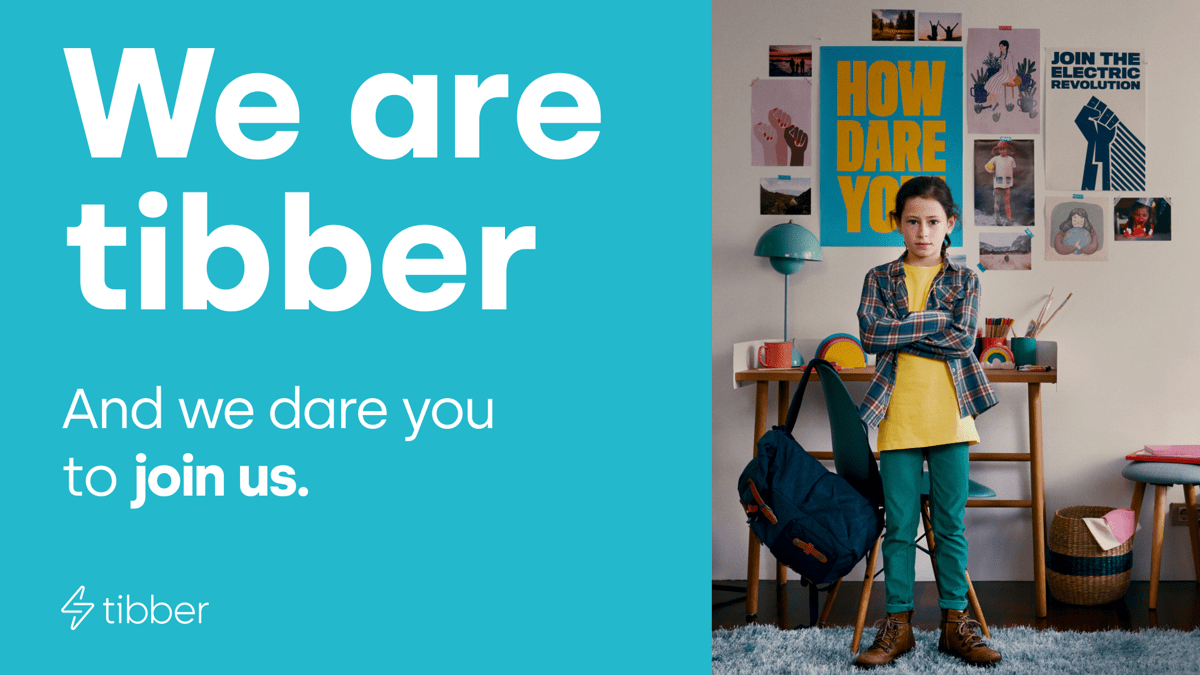 Tibber is the first fully digital energy company in the world. We are also the only energy company with the mission to reduce residential energy consumption in Europe by 20%, and let all homes use energy in a sustainable way. We are constantly challenging the dinosaurs in the market with the use of new technology and fresh ideas.
We have tens of thousands of connected electric cars, heat pumps and smart home devices that the Tibber platform controls for our customers in order to optimize, and reduce their consumption and cost. We not only believe that we're the digital energy company of the future, we are the energy company of today.
🚀🚀Job Mission
Tibber works in the area of IoT and we produce some of our own hardware from scratch which is what you would get to do here. One of our most appreciated products in this area is Tibber Pulse which can be used as a complement to the Tibber app. This lets you track your electricity usage in real-time, and tells you what you can do to lower it, which benefits the environment as well as your wallet.
We also have the Homevolt battery, Homevolt is the complete package: a high-quality consumer battery from Polarium, with all the brains from Tibber's connected software that follows the market electricity prices hour by hour. Together, this makes for an unbeatable product that will revolutionize the energy storage market.
Homevolt combines cutting-edge battery technology with the latest energy-saving AI software. It's the first battery that truly understands your home. Homevolt's user-friendly interface gives consumers more control over their energy usage. It can lower costs, increase energy self-sufficiency for the user, and contribute to stability and flexibility for the entire energy grid.
Watch here to learn more about Homevolt:
The technology stack: You will be coding in C on MCU such as ESP32 and EFR32 and using Python and CircleCI for testing. In other words, this position offers you to get deeper into the exciting field of IoT.

⚡⚡️Ideal Profile
Technical expertise: You have already worked several years with development and you're experienced in embedded languages, for example, C, and you have preferably professional experience with RTOS. 

Hardware expertise. Nice if you have got experience working already with hardware eg. are able to read schematics, solder, and measure on a PCB. 
Team player: You wish to thrive with us as a team, as well as in your role as a Firmware Engineer.
Passion for energy-saving technology: We believe that you're truly passionate about firmware development, IoT, and doing something for a greater cause.
Communication: As a person, you're self-going, communicative, and not afraid to speak your mind. The team you would belong to is small and your voice will be well heard with your opinions and suggestions being highly appreciated.
Motivation for our product and environment: We consider it meritorious if you have experience from a startup environment, and if you're already familiar with our product.
💆🏻‍♀️💆🏽‍♂️The Tibber Mindset
Being on a mission to change an industry as we do fundamentally also means being prepared for the unexpected. Tibber is a startup in the word's true sense, which means we are on a journey of constant change. We do what others say can't be done, try and fail together but never lose sight of our users.
We work passionately with sustainability and a circular approach, both with our own products and in the entire ecosystem that is affected by everything we do.
We're very proud of being a mission-driven startup with thousands and thousands of new users every month. Starting out with two passionate founders in 2016, we're now 300+ people working for Tibber in our offices in Stockholm, Førde, Berlin, Amsterdam, Oslo, and Helsinki, and with that number growing each week, we're still just getting started. Throughout 2023 we will continue to grow in our existing markets, and we are thrilled to be backed by investors like Balderton Capital, Eight Roads Ventures, Founders Fund, Summa, and Schibsted.
At Tibber, we are committed to hiring, developing, and retaining exceptional people regardless of race, color, religion, sex, sexual orientation, age, marital status, disability, neurodiversity, or gender identity. We strongly encourage people from underrepresented groups to apply.

About Tibber
Tibber is a different company in a very traditional industry. We are aiming to create the best digital tool so that you as a user can apply new technologies to reduce energy consumption and power costs.
Engineering
·
Multiple locations
·
Hybrid
Firmware Engineer
We're now looking for an Firmware Engineer. Could you be the next adventurer to join our team?
Loading application form
Already working at Tibber?
Let's recruit together and find your next colleague.