Products
·
Multiple locations
Senior Product Manager - User Insights
Hi there, hey, hello! We are Tibber, the energy company that wants you to use less energy. Whaaat? That's right. We'll get back to that. Yes, we are by definition an energy company, but we're more techy than most. How and why you might ask. Well, a third of our employees are actually working on developing products and solutions that can help you use energy in a smarter way. Our main goal is to reduce the amount of energy being used unnecessarily all around the globe – with the help of cool fancy tech.
Good for our customers, their wallets, and the planet.
The Tibber team now includes more than 200 members located in Stockholm (Sweden), Helsinki (Finland), Berlin (Germany), Førde (Norway) and Amsterdam (The Netherlands), with energy operations available in Sweden, Norway, Germany, and later in 2022 – the Netherlands. We're confident we are not only the digital energy company of the future – we're the energy company of today.
About the job
One of the most used features of the Tibber app is our analytics and insights experience. It leverages state-of-the-art disaggregation (yeah, you may wanna look that up) to deliver detailed breakdowns of not only when you're using energy, but how.
The insights & analytics team is a full stack team including both backend, frontend, UX and product analysts and is responsible for both historical as well as real-time analytics of our customers energy data along with our price experience and insights connected to these areas. We're now looking for a senior product manager to head up one of our most important areas in the Tibber app. This is a visual role which places great emphasis on being able to explain complex data in a simple and intuitive way for our users.
This is the job
Own and drive the insights & analytics area.
You will be expected to clearly articulate the vision, mission and north star KPIs of the area and develop a crisp strategy to take us to our goal.

Build high-impactful things.
With one foot set in strategy and another in the here and now, you prioritize ruthlessly to ensure we're building high impact features to maximize value for our users.

Try, then try again.
Leading one of the most highly engaging squads at Tibber, you'll be expected to approach it with an experimentation mindset. While you're guided by a combination of data, experience and insights, you're equally open to pivoting, tweaking or even killing your darling if it doesn't provide significant enough value for our users.

Be a leader.
As the product lead for the team, you have a pivotal role in maximizing the value of what you're building together. You're curious, engaging and a delight to be around and you act confidently as a leader both within and outside the team.


And this is you!
You're a confident and seasoned product leader with 7+ years in a product role.

You have multiple years of experience in working with Android and iOS apps.

You're visual at heart and love to challenge and bounce ideas of the UX designer in the team.

You care deeply about understanding our users and what drives and moves them.

Previous experience in building engaging products rooted in behavioral science is a definite plus.
As a senior product manager for the User Insights team you report to the Product Experience area lead.


The Tibber Mindset
Being on a mission to fundamentally change an industry as we do also means being prepared for the unexpected. Tibber is a startup in the true sense of the word which means we are on a journey of constant change. We do what others say can't be done, try and fail together but never lose sight of our users.
We work passionately with sustainability and a circular approach, both with our own products and in the entire ecosystem that is affected by everything we do.
We're very proud of being a mission-driven startup with thousands and thousands of new users every month. The majority of our investors are proudly represented by Tibber employees, Summa Equity, Silicon Valley-based Founders Fund, Eight Roads, Balderton Capital, Ventures – and more.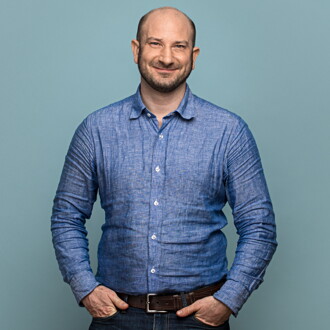 About Tibber
Tibber is a different company in a very traditional industry. We are aiming to create the best digital tool so that you as a user can apply new technologies to reduce energy consumption and power costs.
Products
·
Multiple locations
Senior Product Manager - User Insights
Loading application form
Already working at Tibber?
Let's recruit together and find your next colleague.